At Clover we are aware that some professions can have a tarnished reputation and our industry is no exception. This bad reputation that our industry has makes us work that much harder and is why we make every effort to stand out from the crowd. We've worked hard over the years to make sure our customers receive outstanding service. Take a look below at what just a few of them had to say.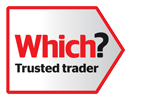 Find out what our customers say about us on Trusted Traders by clicking here
---
November 2023
"Excellent Service "
Dave has been really helpful with the repairs for our car. He kept me up to date and tried to save us money where possible. He also lent me a car while mine was being repaired which was a big help. The car is driving so much better now. I really recommend Clover Autos.
Katy Felgate
---
October 2023
"Excellent customer service"
A/C problem on an ageing Audi A3 sorted very promptly with full explanation, in advance, on diagnostics required and, on collection, of work completed. The car has been here a few times over the years and Ron's approach has been consistently excellent.....consequently no hesitation in recommending Clover Autos.
Customer in Essex
---
October 2023
"Fantastic service"
Recently after hitting a large pot hole My Nissan Qashqai has been making a strange rattling and clunking noise which was coming from under the front passenger side tyre. I took my car to a garage in Harlow who told me I needed a new gear box which would be nearly £3k. I questioned it straight away and wanted a 2nd opinion. I took my car to Clover autos and they looked at the car for me. After only waiting 30mins Dave from Clover informed me the issue was only the leg mounting nut and a bolt from the sub frame that was loose! They tightened them both up and the problem was solved. Only cost me £85 instead of £3k!! Can't thank them enough. Great company and amazing service. I will now be taking my car here for anything that needs doing! Thanks again. Liam
Customer in Essex
---
October 2023
"Courteous and professional service"
Have used Clover Autos for a few years following recommendation from a colleague. Both service and MOT carried out recently. Extra work is always discussed beforehand, with work done promptly and to budget. There are no extras such as cleaning of the vehicle as you might experience at a dealership but the seats are always carefully protected during maintenance. Overall an honest and trustworthy company to deal with.
Customer in Essex
---
October 2023
"Excellent and trustworthy"
My car went in today with a coolant issue Dave kept me informed let me know what the problem was gave me a price which was very reasonable just picked my car up job done thank you Dave and your team 5 stars will definitely be back
Customer in Essex
---
September 2023
"First class service"
I have the pleasure of having my Audi S3, Porsche and Fiat serviced regularly at Clover Autos. Their team is friendly, accommodating and highly professional. A few days ago I needed urgent help to repair a leaking tyre and I was able to receive immediate attention leading to a satisfactory conclusion. Accordingly, I recommend Clover Autos to anyone who may read this reference, as I have complete confidence in their ability to service and repair my cars. They also regularly MOT my vehicles.
David Lewis
---
September 2023
"Excellent professional service"
My Golf GTE needed a 12v battery and Clover autos was recommended by a friend. I am so very pleased with the work carried out. It was professional, efficient and courteous. These people know what they are doing and I shall return with my Golf and leave the VW dealership now I am assured my vehicle is in good hands and works are reasonably priced. Am so pleased I found them.
Lindsey Millbank
---
June 2023
"Professional, Honest and Friendly "
We have been using Clover Autos for over 25 years and will never allow anyone else to service or repair our vehicles. You will always receive a friendly greeting and are treated as if you are their only customer. They will ask questions about the vehicles faults and will never 'jump in' with a diagnosis, but reassure you that they will thoroughly check it out and let you know. It is almost like going to the doctors! I teach Level 2 Customer Service at a college and cannot recommend Clover Autos highly enough. You may find a cheaper mechanic elsewhere however, I doubt you will find a more professional, honest and friendly automotive company who care about customer service
Andrew Cutter
---