At Clover we are aware that some professions can have a tarnished reputation and our industry is no exception. This bad reputation that our industry has makes us work that much harder and is why we make every effort to stand out from the crowd. We've worked hard over the years to make sure our customers receive outstanding service. Take a look below at what just a few of them had to say.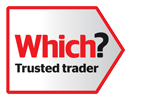 Find out what our customers say about us on Trusted Traders by clicking here
---
August 2022
"Amazing service"
These guys are amazing. I was in the area visiting my Dad in a nearby hospice and needed a minor repair. Not only did they squeeze me in as an emergency, fix my issue promptly, but also did a full check over, for when I do need to drive back. Just wish I could give more than 5 stars
Craig Dunne
---
June 2022
"Brake fluid change"
Brake fluid change recommended by Audi Franchise dealer. Quoted a very reasonable price, completed work on time and at agreed cost. All very straightforward and efficient. It's good to support a local business. They also updated the central Audi service record with the work completed. Very pleased and I will use them again.
Ian in Essex
---
June 2022
"Happy Customer"
Cam belt and MOT and some additional work found along the way. I was expecting it to take longer, but the work was completed in a day. The cost was higher than originally discussed, but Clover phoned and discussed the additional costs before going ahead with the work. They also showed me the additional worn out parts when I collected my car. I first used Clover 2 years ago, I was looking for a local garage with a courtesy car as I have a long drive to work. Clover advertised as a VW specialist. An initial visit to them, I received a friendly welcome and viewed a clean and tidy workshop with an interesting range of cars being worked on. This was my 5th visit to them (due to my higher mileage) and still a very happy customer.
Customer in Essex
---
June 2022
"100% recommend"
I just popped in for them to look at my daughters car expecting to book it in. I was seen straight away and the problem sorted while I was there. Would def recommend. Really nice people and easy to deal with. 5 stars.
Sally Goodland
---
May 2022
"Highly recommended "
Did an excellent job on my neglected Golf. Exceptionally polite, explained everything in detail, work was of a very high standard, even loaned me a car so I could get to work. Highly recommended. Thank you
Chris k
---
May 2022
"Audi suspension "
Clover autos sorted out my Audi suspension issues. Showing care not to make me spend extra money unnecessarily. David at clover went out of his way to help me get my Audi running beautifully. The staff and managers are all super helpful and knowledgeable And my vehicle has always come clean & tidy. Couldn't recommend them any more highly. Diagnosed and correctly repaired my air conditioning and helped me get paid out on warranty I bought with the car. 10/10 for everything Clover Autos
Dominic Trew
---
February 2022
"Only place you need for your VW"
Clover Autos were recommended by a friend and I've only taken my VW Caddy to them for 4yrs now. Always happy with the work done - they let you know what they're going to do and then do it in good time. I find their front of house chap helpful, approachable & accommodating. I trust them with my pride & joy and recommend them to all.
Customer in Greater London
---
January 2022
"First class HONEST, FAIR professional team!"
Clover Autos are not local to me. However, I was highly recommended after my regular mechanic was unable to help me with a serious breakdown issue that required specialist knowledge. After over 40 years of driving, this is the first time I have met such a great team of experts. They have literally saved me a fortune, been so patient over hiccups over recovery with my service provider to their premises. Dave kept me informed of issues, possibilities and cost outcomes. HONEST and FAIR. My car was in safe and professional hands. Thank you Dave and the Team!
Christine Tame
---