At Clover we are aware that some professions can have a tarnished reputation and our industry is no exception. This bad reputation that our industry has makes us work that much harder and is why we make every effort to stand out from the crowd. We've worked hard over the years to make sure our customers receive outstanding service. Take a look below at what just a few of them had to say.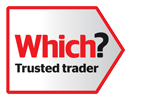 Find out what our customers say about us on Trusted Traders by clicking here
---
October 2021
"Amazing!"
I dont leave reviews BUT the team at Clover Autos are so amazing they more than deserve it. They literally resurrected my 21 yr old car from the dead.. The car does does at least 20,000 hard miles each year with no tlc from me. They put right all the issues that had been missed elsewhere, some of which were very dangerous. They kept me informed about everything, honest, straightforward and kept it all within a very tight budget. No mean feat in itself. They cannot be beaten.
Donna
---
October 2021
"Great service"
Knowledgable and efficient, mine and my daughters VWs will be going again in future
Martin
---
July 2021
"Ignition key problem"
I rung clover autos up with a kwy issue already been told by a main dealer you have to book a diagnostic test and if this is the fault it will be £650. So I rung clover auto's explained it to them told me to bring it over which I did sprayed a substance in the lock now works perfectly did not charge me highly recommend superb service 10 / 10 will be using again
Mr Paul Teahan
---
July 2021
"Good repair to me van"
Clover Autos repaired an elelctrical fault on my VW Califoria. I found the staff knowledgable and efficient in sorting out the problem. They offer a good service and I'm pleased I found them.
Timothy Faichney
---
April 2021
"Great service, as always"
The Clover Auto guys fitted me in at short notice for a last-minute MOT on our Audi A1, which they did whilst I waited and watched. All ran to time, very thorough and all done with sensible Covid precautions. We had the car serviced at Clover late last year too. They really know their Audi's and, like other reviews on this site mention, are always very transparent, explaining carefully what work needs doing and why, and the pricing options. Wouldn't take our Audi anywhere else.
Martin in Essex
---
February 2021
"Excellent service provided by Clover Autos"
My Smart cars rear brakes were locked on, due to being in Lockdown for so long and unable to get out to release the handbrake. I phoned up Clover Autos, who initially gave advice to help release the brakes over the phone, but when that was unsuccessful they came around and tried themselves before towing the car away to fix the seized brakes. I can honestly say I have been looking for a reliable, reasonably priced garage to service my Smart and would thoroughly recommend Clover Autos going forward. Thank you
Trevor Thomas
---
February 2021
"Fast, reliable and professional."
I had a problem with the catch mechanism on the driver's door of my VW Passat; it could not be opened from the outside and the handle appeared to be broken. I called Clover on Friday morning and they told me to bring it in. By lunchtime they had stripped the door to ensure they got to the root of the problem. Luckily for me, they found that it was not necessary to replace the whole lock, and somehow managed to repair the handle too. Both these parts would have been very expensive. They diagnosed the problem as the cable between the handle and lock, which had deteriorated and needed replacing. The cost of the part was just £11. Despite trying, they were unfortunately unable to get the cable that afternoon, otherwise the whole repair would have been completed same day. By lunchtime on Monday they called to confirm the repair was finished and that I could collect the car at my convenience. First class service from a polite and professional team that clearly know Volkswagens inside out! Highly recommended.
Customer in Essex
---
February 2021
"Always good"
Only an MOT and new battery's in the key today but courteous, honest and straight forward as usual. My wife's car and mine are serviced there regularly.
Customer in Essex
---