At Clover we are aware that some professions can have a tarnished reputation and our industry is no exception. This bad reputation that our industry has makes us work that much harder and is why we make every effort to stand out from the crowd. We've worked hard over the years to make sure our customers receive outstanding service. Take a look below at what just a few of them had to say.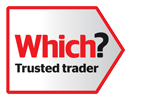 Find out what our customers say about us on Trusted Traders by clicking here
---
September 2019
This garage was recommended by a male work colleague. First visit. Friendly and welcoming, both on phone and in person. Treated with courtesy and patience. Phoned to obtain approval for extra work needed, giving full and accurate quotation. Was given a pack of information as a first time customer. I have no hesitation in recommending them.
---
August 2019
I had often past this garage but had never used it until my usual car servicing garage told me that I had a water leak and needed to take the car to a more specialised garage to locate where the leak was coming from. I didn't want to take the car to a VW dealer as I couldn't afford their prices. That's when I thought of Clover Autos as I had often past and noticed they are a VW and Audi specialist (although they will see and any make it car). I spoke to Ronnie a few times he was able to locate the leak very quickly and gave me a reasonable price to repair (i know this would have cost a lot more with a dealer). A few days after I picked the car up I received a phone call from Ronnie asking if the car was ok, I have never received service like this from a garage and have a since told many friends and family and would definitely recommend.
Lisa Taylor
---
July 2019
I feel confident using the expertise at this garage.
Hazel Guth
---
May 2019
"Great service"
Ronnie and the team went out of their way to fix my Golf. Although they were busy, I needed the car for a long journey and they told me to bring it in and they would fit it around their booked work, so that I was able to get away on my journey. Really appreciated their dedication. No further problems with my car. Thanks everyone.
Lindsey Thompson
---
February 2019
"Great service & expert advice"
Service and Mot on my VW Passat Cc. Explained all issues and advised the best course of action based on my budget. Turned it around the same day and was even able to deliver my car back to me saving me a taxi journey to collect. Very impressed. Impressed by expertise, honesty, excellent service and value for money.
Customer in Essex
---
January 2019
"Amazing Service and Knowledge"
This garage was recommended to me and from now on i will go no where else. Amazing service and knowledge, and happy to answer any questions with honest answers. This is now my go to garage. Keep up the good work.
Customer in Essex
---
September 2018
"Reliable"
Clover Autos have serviced our vehicles for years. We don't take much notice because we take their reliability for granted.
David
---
September 2018
"Prompt & professional"
Service & M.O.T.
Patricia, Essex
---
August 2018
"Corrado VR6 Rocker Cover"
Clover Autos have been my "go-to" garage for over a decade. Without exception, they deliver excellent work and very good value for money through a solid, professional approach. I can always rely on Clover Autos to use their depth of experience to provide a great result. Thank you all.
T A Wheadon
---
August 2018
"Excellent"
We had a car breakdown on our way to the holidays from Switzerland to the Isle of Wight. We were helped immediately, and they were so friendly to us. We can not say enough thanks to this fantastic team. Many greetings from Switzerland, and thank you again Nicole & Stefan
Nicole
---
August 2018
"Very prompt and professional"
Excellent customer service shown by trader.
Peter, London
---
August 2018
"Excellent service"
Very helpful & knowledgeable and will use again.
Peter, Essex
---
August 2018
"Excellent service, diagnosed and fixed problem"
Simple fix, explained what work was done. Booking, dropping off and collecting from reception was professional.
Graham Wilton
---
June 2018
"Audi A5"
Fantastic service, very helpful & quick to diagnose issue. Very competitive price will definitely use again
Lucy Charge
---
June 2018
Great job, great price and quickly done.
David, Essex
---
June 2018
"Excellent as normal"
Excellent work. They required special equipment for some of the work and they acquired the necessary machinery.
Allen, Hertfordshire
---
June 2018
"Excellent service"
We have used Clover Autos previously and could not ask for a better service then this. Very professional.
Richard, Essex
---
May 2018
"VAG Knowledge Magnifique"
Well. this was my first major problem with my 11 year old T5. Sorted so effectively by Clover. No mucking about, just drop the van in to them. Got it back the very next day. Problems fixed and serviced too. It now runs just like it did when I drove it out of the dealership all those years ago. Ronnie really does like to 'keep 'em, the way they were built'. Would I recommend Clover Autos ?? YOU BET….. EVERYTIME. Thanks Ronnie. You are a sweetie.
Joan
---
May 2018
"TRUSTY VOLKSWAGEN SPECIALIST PAR"
HAD THE MISFORTUNE TO HAVE WARNING LIGHTS COME UP ON MY T5 DASH. PHONED OUR LOCAL VW COMMERCIAL MAIN DEALER HERE IN SUSSEX…………..DIDN'T HAVE MUCH SUCCESS WITH THEM. INSTEAD I CONTACTED CLOVER FOR SOME FRIENDLY ADVICE, WHICH WAS MORE THAN VERY WELCOME. CLOVER NOT ONLY UNDERSTOOD MY PROBLEMS, BUT THEIR CONFIDENCE FAR EXCEEDED MY EXPECTATIONS. THEY ARRANGED A MUTUALLY SUITABLE DATE FOR SORTING OUT MY T5 AND THEY CERTAINLY IMPRESSED ME. TAKING THE TRIP TO ESSEX, FROM SUSSEX, FOR THEIR SKILLS AND EXPERTISE OF FIXING VW'S. THE CLEANLINESS, PROFESSIONALISM AND MOST OF ALL TRUST…….. OF CLOVER AUTOS IS DEFINITELY FAR SUPERIOR TO MANY MAIN VW DEALERS. VOLKSWAGEN DEALERS….. EAT YOUR HEART'S OUT…….YOU'LL HAVE TO GO SOME TO BEAT CLOVER AUTOS.
Joan Westbrook
---
May 2018
"Prompt & professional"
I've used Clover Cars for several years. They always show a high quality of skill and attention to detail. Highly recommended.
Victor, Essex
---
May 2018
"Excellent, as usual."
I have long dealt with Clover Autos and they always do a sound, professional job.
Michael, Essex
---
May 2018
"Outstanding VW specialist"
At last – a garage that knows what it is doing! Superb customer treatment. Honest, factual and efficient. Would I recommend Clover Autos you bet – no hesitation.
Joan, East Sussex
---
May 2018
"Brilliant service"
Clover have serviced & MOT'd my car for the past 2 years or so, this time they changed the cam belt and water pump and also fixed the rear number lights. I got a far from excessive bill, very reasonable and they are nice people.
John, Essex
---
April 2018
Prompt and professional.
N, Essex
---
April 2018
"Very happy"
Although we knew this trader for tyres, this is the first experience for us with them for a mechanical fault. Prompt diagnosis and repair of an irritating problem.
Janet, Essex
---
March 2018
"Incredibly helpful"
Needed last minute MOT, they collected car same morning we rang and ready a couple of hours later. Cannot fault the service received.
Rachel, Essex
---