At Clover we are aware that some professions can have a tarnished reputation and our industry is no exception. This bad reputation that our industry has makes us work that much harder and is why we make every effort to stand out from the crowd. We've worked hard over the years to make sure our customers receive outstanding service. Take a look below at what just a few of them had to say.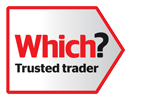 Find out what our customers say about us on Trusted Traders by clicking here
---
October 2020
"Reliable, trustworthy & friendly service"
Ron and his team are amazingly friendly and helpful. They explain everything in clear layman terms without overcomplicating matters. In addition they are incredibly trustworthy and I always feel they have my best interest at heart. Their recommendations on work to be done is based on their years of knowledge and experience so I can trust I am in safe hands. I would highly recommend them
Danielle Wrght
---
October 2020
"Silicon bag burst in VW"
Super service a couple of weeks ago..Thank you! You fitted me in to your already busy week ! Your professional, friendly service was second to none!! You have certainly gained a new customer!
Sue Little
---
October 2020
"Absolutely excellent !! "
I am so pleased I took my car to Clover Autos. Excellent customer service, quick repairs and great communication. I won't be going anywhere else now for my repairs, MOT or services.Thanks guys great job 🤗
Cheryl Dedman
---
September 2020
"A4 3.0 tdi 2008 b7 convertible a"
We was told by a previous auto electrician that our perfectly running a4 3.0 tdi needed a new ecu, which we tried and didn't work and was told car was a basket case. After just 2 hours with Clover Autos the car was back on the road with no faults these guys really know there stuff and saved our bacon. We will 100% use again polite informative all the way and got the job done at a great price Thanks again Dave and team.
Joe Skipper
---
June 2020
"Work on my Mercedes CLS"
This is the second time I've used Clover Autos now. I am very happy with the work done. Also the very competitive pricing. You are a very professional and my preferred place to come from now on. Keep up the good work people
Martin Hampshire
---
March 2020
"Terrific work and efficient"
Went in for an advisory but they gave me a over and above deal on a service that my car desperately needed from it's terrible past owner.
Customer in Essex
---
November 2019
"So helpful"
Rang Cloverautos in a panic as just realised MOT was overdue, fitted me in promptly with superb customer service.Top quality coffee too!Many thanks, would highly recommend .
Claudia Maris
---
November 2019
"Satisfied Customer"
Clover Autos were introduced by our daughter. We were highly impressed by their prompt and corteous service. We had problems with our car that our garage couldnt sort out. It was very impressive to see their diagnostic works and service. We would recomend them and will continue to use them for our needs.
S, Essex
---